It's Pride month and, as expected, businesses from all different industries are showing their participation and support. But this year there has been much more criticism of 'Rainbow Capitalism' and 'Pinkwashing' – the concepts that see corporations slapping the rainbow flag on their products and logo in an attempt to appeal to the LGBTQ+ community and present as progressive.
We can't forget that Pride was started to commemorate the Stonewall riots back in 1969 and was never intended to be about brands at all. It's a political statement, a cultural movement and it's about the people who have suffered their whole lives in a society that favours straight, cisgender people.
However, just because Pride isn't about brands, it doesn't mean that businesses shouldn't use their platforms to promote it and help the cause. In the same way that celebrities should use their following to spread positive messages and support worthy causes, well-known brands have a social responsibility to support Pride too.
Why brands should still participate in Pride
The Edelman Trust Barometer reported that social responsibility is one of the most crucial influences when consumers are choosing brands. 81% of people believe trusting that a brand does "what is right" is a dealbreaker for them in purchase decisions. This insight reflects one of the most talked about themes within retail: creating a positive brand purpose beyond generating sales. Many industry leaders are engaging with this concept and exploring the idea that brands have a duty to do some good with the powerful channels they have at their disposal. Brands and advertising are both huge parts of our daily lives, and because of this, many consumers now believe that brands should be vehicles for positive change. Covid-19 has only served to amplify consumers' social consciousness. People have become much more tuned-in to global issues and what's going on around them. The key to successfully demonstrating brand purpose and social responsibility is to authentically stand for something and act on it.
53% of people believe that every brand has a responsibility to get involved in at least one social issue that does not directly impact its business. 56% believe that too many brands use societal issues as a marketing ploy to sell more of their product.

Edelman Trust Barometer
Consumers now expect brands to use their power to do some good in a world that is increasingly more aware of issues such as the pandemic, climate crisis, gender, and racial inequalities, modern slavery, the LGBTQ movement, and many, many more.
Find out more about being authentic as a brand in our eBook 5 ways to make your brand more authentic in the Covid landscape.
However, it's extremely important to consumers that Pride support and campaigns from brands are authentic and reflect the business' values. Brands that aren't inclusive of LGBTQ+ people, or aren't using their campaigns for anything more than their own profits simply have no place participating in Pride. Disney has a huge range of Pride products and donates funds to a number of LGBTQ+ charities. Yet Disney has never actually featured an openly gay character.
An even clearer example of a company that has no place demonstrating their support of Pride is Pfizer. While their comms focus on their celebration of the LGBTQ+ community, Forbes has recently reported that the pharmaceutical giant previously donated $959,263 to 52 anti-gay politicians. This is definitely an instance of Rainbow Capitalism rather than an authentic attempt to support Pride.
How brands can remain authentic and avoid Rainbow Capitalism
Before setting out to stand for a cause without having used your brand's voice and platform to do so, you'll need to think about authenticity. If your attempts to look like a 'good brand' are inauthentic, consumers are more than likely to see through your attempts to be socially responsible and it will be exposed as a marketing ploy. It's not good enough to just half-heartedly find a charitable endeavour and try to force it to fit with your brand. You have to find something that aligns with your core values as a business and actually shows that you're doing something to help.
Ben & Jerry's is a brand that has shown they care about a lot more than just selling ice cream. Always quick to use their platform to educate their fans on issues such as systemic racism, transgender rights, the US criminal justice system, and mental illness, the brand has never been afraid to share its stance on social issues. They stand apart by actually taking action with petitions, movements, and more.
Olivia Warren, managing director of Initiative Studio Australia told PR Week:
I may be a little biased as I was fortunate enough to work on the campaign, but the best example would be the Ben & Jerry's 'Ban Two Scoops' campaign back in 2017. Ben & Jerry's has had a history of showing support for marriage equality, and when Australia went through the plebiscite it was time for Ben & Jerry's to take a stand. Partnering with The Equality Campaign, Ben & Jerry's put their money where their mouth is and banned customers from ordering two scoops of the same ice-cream flavor in a fight for marriage equality in Australia. At all 26 stores in Australia, Ben & Jerry's set up a postal system where customers could have their say and hand-write letters to MPs. We then delivered those letters to local MPs and pushed them to act.
In a time where people are more critical of brands than ever, how can you get causes like Pride right? These are a few examples believe are authentic and powerful campaigns for Pride, rather than exploitative attempts to capitlise on the LGBTQ+ community.
2021 Pride campaigns that go beyond Rainbow Capitalism
The brands that get Pride right are those that lead by example, make a substantial difference to LGBTQ+ related causes and have values and practices that align. Here are some examples of brands that are going beyond Rainbow Capitalism and Pinkwashing this year:
Gay Times carefully selected 8 LGBTQ+ people to create exclusive content for their new channel on TikTok. The partnership aims to showcase content "made for and made by the next generation."
The music streaming platform has launched their Unlike Any Other campaign which aims to empower queer creators to "embrace their uniqueness and connect to new and existing audiences through the power of music and podcasts." Spotify has created a Pride hub in their app, as well as curated LGBTQ+ music and podcast playlists.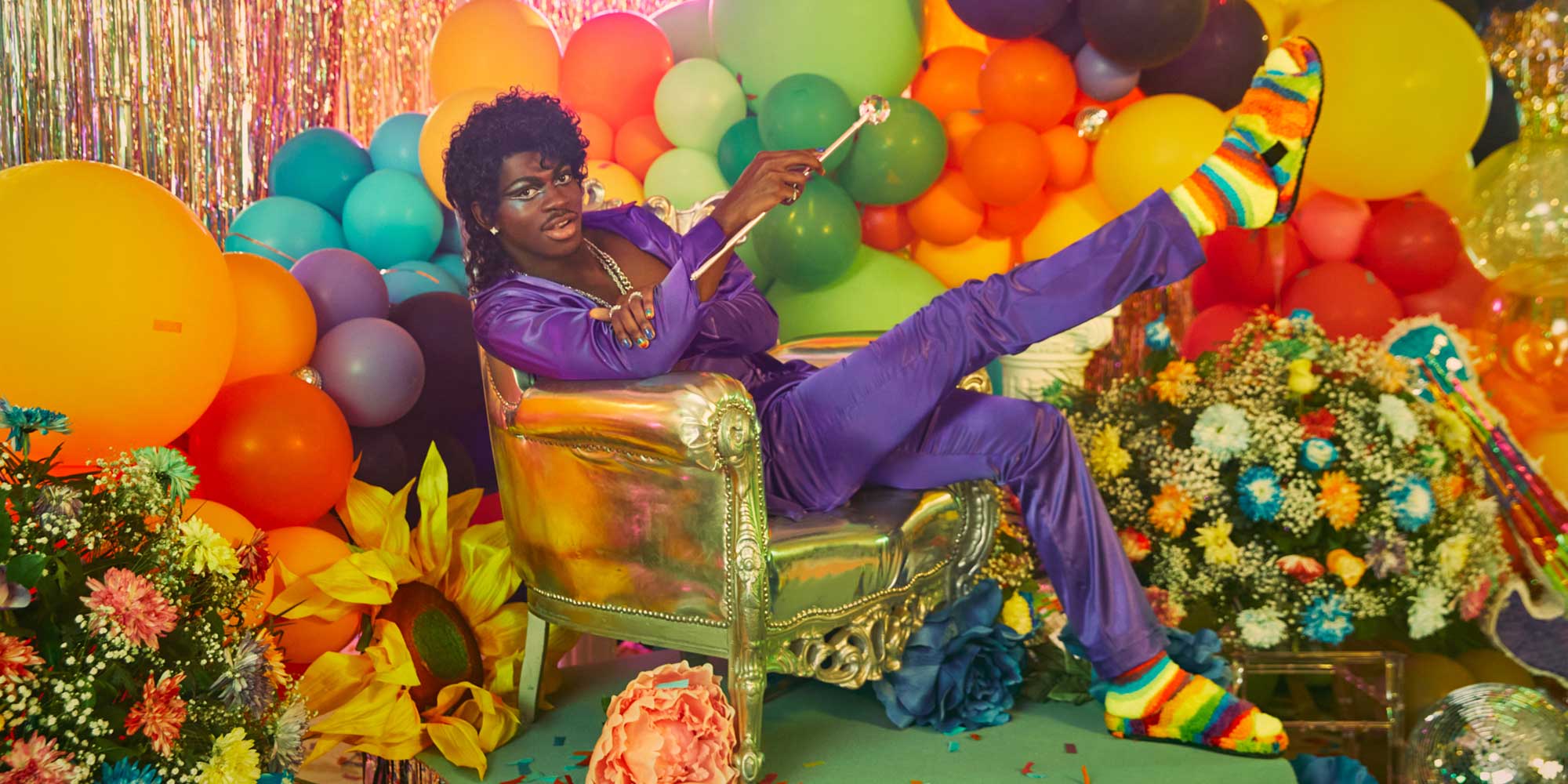 The shoe brand features a star-studded line up of LGBTQ+ creators as the faces of it's new Pride campaign including US artist Lil Nas X and Hari Nef, 'It's A Sin' actor Omari Douglas, and trans visibility activist Kai-Isaiah Jamal. Ugg has introduced a limited-edition collection of all-gender footwear, accessories, and apparel in Pride-inspired colours. For each shoe sale, Ugg is donating $25 to GLAAD—a leading media advocacy organization accelerating LGBTQ acceptance and equality—up to a maximum guaranteed donation of $125,000. It's also donating £20,000 to the Terrence Higgins Trust in the UK and to the Ohhh! Foundation.